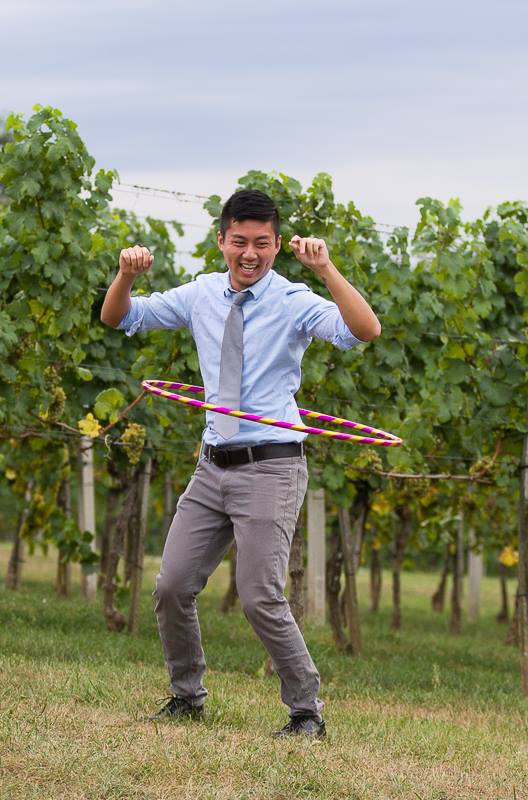 I've been blessed to know that I wanted to be apart of the computer graphics industry at a young age. By grade 9, my high school had a preliminary 'Computer Animation' course I was able to take. After graduating from an art school, I became an Animator.  Its been almost a decade working in the industry.  Although it can be hard work at times, I enjoy my job. I enjoy helping others when they need and getting to work with such amazing co-workers!
I believe I'm a fairly easy going guy. I'm the type of guy who loves to keep my e-mail organized, and read manuals to new equipment. I enjoy computer games, sports and the great outdoors. I really love music in terms of theory and the complexity of it all as it really intrigues me.  Learning piano for several years, and have dabbled in learning other instruments as a hobby.  In general, I like to keep learning new things and enjoy embracing changes.
Finally, I'm a follower (as best I can be..) of Jesus Christ. In my last several years, God had really changed my life and have given me a new perspective on everything. Because of what God had so lovingly done for me, all I'd like to do is to help others in any way I can and to try to love those around me. For me, I try not to be quick to judge others, I don't believe I'm part of the 'religious right', because I believe we all are on the same boat. We all have problems. In any case, I thank God for his grace and helping hand for all my vast shortcomings and I try to enjoy the life I have been given! Without Him, things would be very different.
Cheers!
Wesley
—