Since the start of April of 2012, I have been on this project for 8 months it has been a pretty crazy and difficult roller coaster ride. By the time we reached the end leg of the project, we were working from 70 – 85 hours a week, getting up to 7 days a week! Now that I have come to the last day on this project, I look back and realize how much of a 'family' we have become! With all my co-workers, co-ordinators, leads, and anim director, we stuck to it together for more time then we did at home. And in the end I think we were able to bring together a movie worth watching!
I'd also like to thank Sony Pictures Image works for giving us the morale support we needed. Getting us breakfast and lunch and dinners, as well as those occasional coffee from JJ Bean and other coffee shops, and the masseuse at the end of the project so that our backs don't break! It really helped to keep us going… especially the coffee =)
I for one will be looking forward to seeing Oz: The Great and Powerful on the big screen!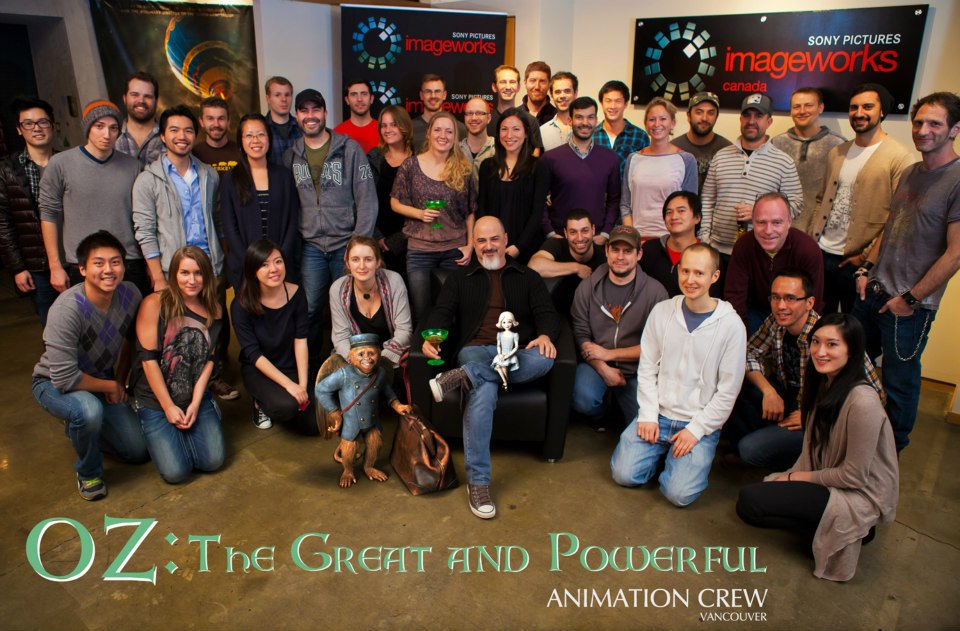 What a great team to work with!